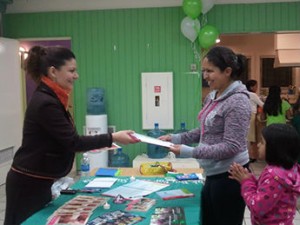 By working together we can build a stronger community. Become a NAMC member today!
Membership in NAMC is open to all organizations serving our area. Your group's membership includes: Members Benefits
Member Benefits
• Discounted fees at NAMC workshops
• Early notification/registration for special events
• Legislative advocacy and updates
• Multiple networking opportunities
• Access to the Nonprofit Industry Economic Survey
• Announcements of events, job openings and more to a wide nonprofit audience
• Member Mondays on Facebook: Have your organization listed and promoted through social media.
• Member directory on the NAMC website: Includes your company name, logo, one sentence on your organization and a link to your website.
• Monthly member e-newsletter
Who can join?
Any Monterey County 501(c)(3) public benefit nonprofit corporation, unincorporated community organization with a public benefit purpose, funding entity, public agency, educational institution, consultant, or organization providing goods or services to nonprofits may join NAMC in support of its mission, core principles and values, goals, and objectives.