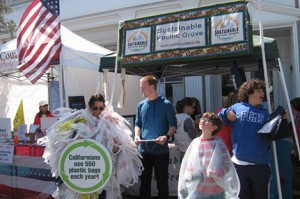 Why Join?
Strengthen the Sector:
Nonprofit Alliance of Monterey County finds daily inspiration working with the nonprofit, philanthropic and socially responsible agencies that make a difference in our community. Nonprofits need to be collectively strong to support healthy, vibrant communities. Through a rich mix of membership programs, resources and initiatives, NAMC helps nonprofits develop leaders, build strategies, generate resources and leverage the potential to network and collaborate for greater impact. NAMC protects the interests of the nonprofit sector, and projects a collective voice to the public about the sector's essential contributions, needs and significant challenges in our communities. In addition, NAMC raises public awareness of the work and worth of the sector, activating individual donors and building partnerships across broad spectrums.
 Additional Benefits:
We help create a cohesive community. NAMC brings together our 100 member organizations with community peers, thought leaders and sector experts, along with our corporate, foundation and government partners, to learn and network, expand dialogue and spur collaboration.
We speak up for the interests of nonprofits and the constituencies they serve. The Nonprofit Alliance of Monterey County is a powerful voice in the local, state and federal legislative process. Our community's nonprofit entities can count on us to keep them informed and to advocate in support of policies that strengthen their initiatives.
We develop leaders. Nonprofit Alliance of Monterey County continues to build on its commitment to provide leadership development, at all levels, to help ensure sustainability and to maximize impact.
Connect:
Nonprofit Alliance of Monterey County offers countless opportunities to stay connected to Monterey County's nonprofit community. NAMC creates many partnerships throughout the area to expand opportunities for collaboration. All members are featured in NAMC's online database, organized to facilitate communication and collaboration throughout the nonprofit sector. Join hundreds of other professionals at one of the many NAMC events, for an opportunity to network, share ideas and exchange resources.
Learn:
Nonprofit Alliance of Monterey County hosts a variety of forums, seminars and workshops throughout Monterey County. Topics range from legislative and budget updates, media relations, the intergenerational workplace, human resource issues in downsizing, networking secrets, cultural competency, advocacy for nonprofits, diversity and social equity.
Save Money:
The Nonprofit Alliance of Monterey County offers a variety of cost-saving programs and discounts that lead to a typical savings of several hundred dollars per year if you attend all the seminars.